Fayette County Participates in the Farm to School Program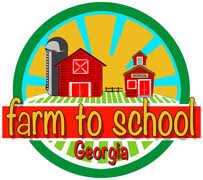 What is the Farm to School program? This program was established to help provide healthy and nutritious food to students while also providing local farmers with consistent and dependable outlets for their products. The Farm to School program started in 1996 as a grassroots movement and now has over 2,000 active programs in 40 states. Locally grown food is defined as regional food within 400 miles of Fayette County.
How does this benefit students? The farm to school program gives students a chance to experience locally grown fresh and nutritious produce. Students also get an opportunity to learn about what is produced locally throughout the year and taste some of the best quality produce locally offered.
We Buy Direct. The Fayette County School Nutrition Program uses Royal Produce to purchase locally grown produce direct from the fields:
Georgia Organics Farm to School Program Reach
Link to USDA Farm to School Census Results