We had 3 teams make it the state championship at Georgia Gwinnett College on February 4th. Below are the awards the teams won:

-The

Turtle

Troopers

won the Robot Programming Award

-The HIVE won the Innovative Solution Award

-BLT Warriors competed hard and we are proud of their effort

---
The HIVE

Coaches: Tim Toner and Chad Evans

Students: Dalton Toner, Chase Evans, Michael Johnson, Caleb Claiborne, Madeline

Nolen

, Andrei

Gazinschi

, and Jack Flynn.

Bees have just been put on the endangered list, and my team wants to prevent the extinction of all bees. The main reason bees are dying is pesticides, which are very harmful to bees, as there are dangerous chemicals in the pesticide. We plan to use

neem

oil, an organic oil which comes from the

neem

tree, to replace pesticides.

Neem

oil confuses the hormones of chewing and sucking insects, which causes them to forget to eat the plant. Unlike pesticides, in which the insect will actually bite the plant and then die.

Neem

oil does not only not harm bees, but it increases their honey and pollen production as well.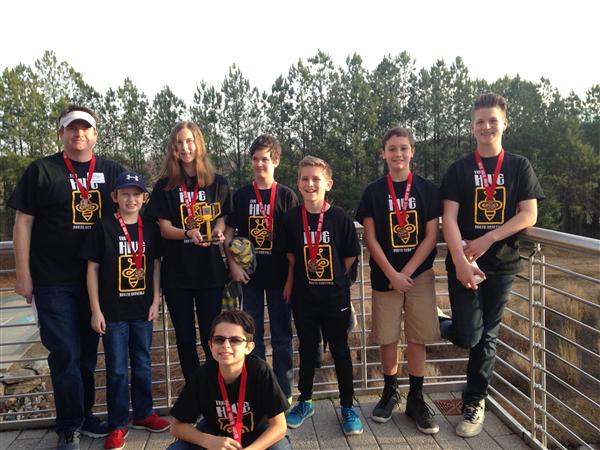 ---

BLT Warriors

Coaches: Amanda Scott and Stephanie Fisher

Students: Daniel Scott, Ian Fisher, Julian

Gevertz

, Colin McKay, Georgie Harris, and

Caelyn

Grimes

BLT Warriors:

Water garden enthusiasts often keep

Koi

fish in their ponds for their aesthetic beauty.

Koi

have long lifespans if kept safe, but many pond owners have trouble with Great Blue Herons and other predators stealing their pet fish. There are many products on the market, but the current solutions are only partially effective, or are ugly. The BLT Warriors have designed and built a robotic owl decoy that hopes to solve these issues. The Decoy uses sensors to detect when a predator is over the pond, and uses an actual Great Horned Owl sound along with a mechanized wing flap motion to scare the predator away.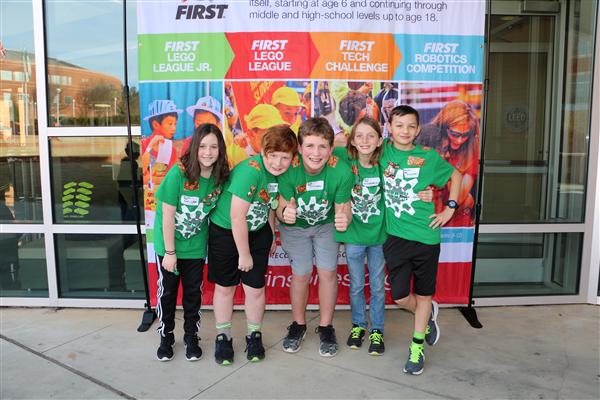 ---

Turtle Troopers

Coaches: Tony

DellaTorre,

Dennis Christen, and Gerrie VanZyl

Students:

Mikela

Zuniga

, Jack

Hemenway

, Nicholas

DellaTorre

,

Rylan

Chr

isten,

Adeola

Batiste, Max

Roggermeier

,

Keelan

Garcia

, and Marc

VanZyl

.

Turtle Troopers:

Endangered sea turtles are being harmed by people in our community and state, and they don't even realize it. The problem we've identified is the indirect interaction of people releasing helium filled balloons, and the impacts to endangered sea turtles and other wildlife. By understanding why people release balloons, educating them on the issue, and providing suggestions to alternatives, we hope to reduce the number of sea turtles that get entangled in or ingest balloons. We have developed an educational campaign to raise awareness to the issue and to inspire people to care and to help. To date, we have data to show that 96% of people surveyed care about sea turtles but are not aware of balloons being an issue; suggesting a very strong educational campaign could make a real difference. We also have metrics to show we have reached over 40,000 people through our social media efforts, website hits, and are developing a

PSA

for further outreach.