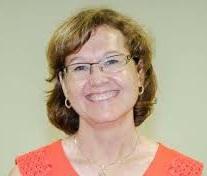 "We all have two choices; we can make a living or we can design a life." ~ Jim Rohn
Work-Based Learning is one of the most powerful learning tools available to help students both prepare for careers of their own choosing and to strengthen their understanding of academic concepts through practical application. It is an educational approach that uses workplaces to structure learning experiences that contribute to the intellectual, social, academic, and career development of students and supplements these with school activities that apply, reinforce, refine, or extend the learning that occurs at a worksite.
The workplace is considered an active learning environment where students acquire new knowledge and skills, learn by doing, and constantly improve their abilities. Academic knowledge and skills learned through years of classroom instruction are applied to real life situations.
I consider it a pleasure to work with the students of Fayette County as they explore their passions through real world experiences. Work-Based Learning is an excellent opportunity for all students!
Virginia Gibbs, Innovative Partnerships, Work-Based Learning (WBL) & Youth Apprenticeship Coordinator