August 2016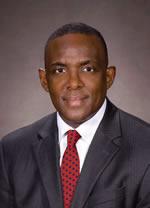 Dear Students and Parents:
I send greetings to all returning students and a hearty welcome to students who are enrolled in Sandy Creek for the first time. Sandy Creek has a rich tradition of excellence in all things. Although Georgia laws and academic standards have changed over the years, we will continue to keep stride with the latest trends in education while providing a first-class education to all of our students.
As principal, I want to assure you that we will do our best to ensure that every student who enters the doors of this school will feel safe, valued, and cared for. I am committed to the continuous improvement of the academic program, extracurricular activities, and the overall school climate. If you ever have a problem or a concern with anything at Sandy Creek High School, I invite you to call me or visit. I am never too busy to talk with parents.
Again, welcome to Sandy Creek High School, and I look forward to working with both students and parents in making this a great school year.
ROBERT E. HUNTER, Ed. S.
Principal