Return to Headlines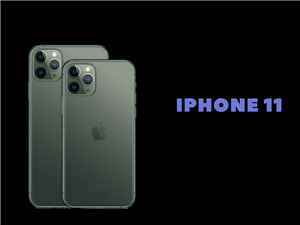 iPhone 11
If you haven't heard about the new iPhone 11, you must be living under a rock. But then again, you wouldn't be able to read this. What is all of the hype about the new iPhone? What's new about it? Well if you must know, Apple made and introduced three new iPhones to the world. The iPhone 11, iPhone 11 Pro, and iPhone 11 pro max. The pro and pro max are the new iPhones that have three cameras. Apple only added a wide camera and ultra-wide camera to the normal camera. It also has night mode. This lets you take quality photos in the dark. They also introduced slo-mo selfies. Next, the iPhone 11 is water-resistant for up to 30 minutes in water up to 6 ½ feet. That's double the depth of the iPhone XR. And the battery on the regular 11 lasts up to 1 hour longer, 11 Pro lasts 4 hours longer than the Xs, and the pro max lasts 5 hours longer than the Xs. Pricing is the deciding factor on if we buy it or not.
iPhone 11: $699 without trade-in
iPhone 11 pro:$999 without trade-in
iPhone 11 pro max: $1099 without trade-in
---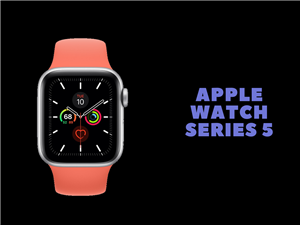 Apple Watch Series 5
If you haven't heard about it, the Apple Watch Series 5 will change the way you wear watches. The first new thing about the Apple Watch is that the display with the time is always on so you can sneak a look at the time. Now you'll know how much longer you have in that math class you love so very much. It also has two different sizes 40 mm and 44 mm. You get what you want based on your preferred screen size. There is a cellular watch too. On this watch, you can receive calls and texts even without your phone even being with you. It comes in aluminum, stainless steel, titanium, or ceramic. You can listen to music when connected to airpods or headphones. With Apple Pay on your watch, you can easily pay without taking out your wallet. Speaking of money, let's get to the prices. They range from $399 to $1,399.It all depends on the style you like. The least expensive one is the basic Series 5 and the most expensive one is the Stainless steel Hermès.
---
A Google/Fitbit Fitness Tracker?
Do you own a Fitbit? Have you ever used Google? In the near future, you may be able to buy a Fitbit made by Google! Google recently announced that they bought the company Fitbit. Fitbit's sales have been declining recently and they are poorly managed. Fitbit created the original fitness tracker, but other companies, including Apple, quickly made their own versions. The new Fitbit made by Google is believed to have Google Assistant, aka Alexa, and other Google themed additions.
The History Behind Fitbit
Fitbit started in 2007 as nothing more than a circuit board in a wooden box. The creators of Fitbit, James Park and Eric Friedman, are good businessmen and were able to convince investors to invest in their product. The only problem was that neither of them had any manufacturing experience. James Park stated in an interview with the Computer History Museum, "Several times, we were pretty close to being dead. Seven times we were close to death." Eventually, after a three month trip to suppliers in Asia, Fitbit was able to take off. Since then, there have been many hurdles Fitbit has had to overcome ranging from rashes caused by a new band to a lawsuit against Fitbit for selling private information gathered by trackers to third parties.