Return to Headlines
Oak Grove Renovation Plans
Oak Grove is undergoing substantial renovation over the next few years. A new gym. A stage. New entrance. Details are below, and you can follow our progress on FaceBook, InstaGram, and Twitter, @oakgrovebraves.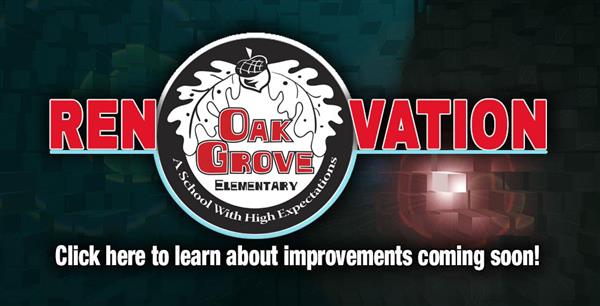 All plans are subject to change
Stage 1: Getting Started
The parking lot needs to be re-shaped, and that construction is taking place this summer. The new parking lot should be completed August 2019.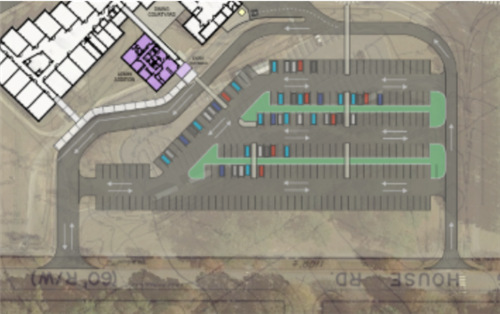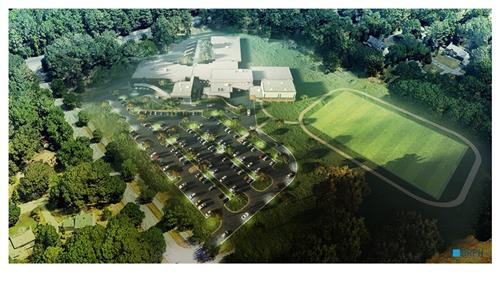 Stage 2: the New Gym
Almost doubling the size of our current gym, the new free-standing gym will be parallel to the 5th grade hall. For security, a hall will be extended from what is currently the rear of the gym (the ASP entrance) to the new gym.
Construction on the new gym will take place after grading of the new parking lot. This project will take close to a year to complete!
Expected completion: Summer 2020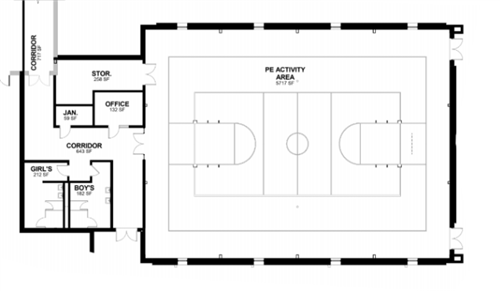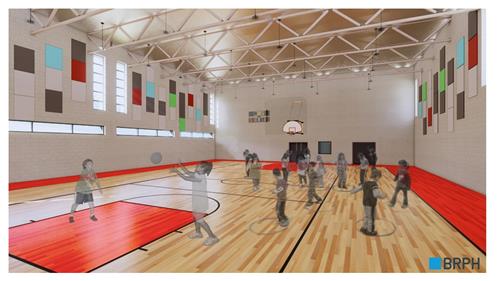 Stage 3: New Entrance and Administrative Suite
The Administrative Suite at the back entrance to our building will also result in the school being flip-flopped! Summer 2020, this new suite will become the front of the building.
Extended canopy for car/golf cart pick-up

Fenced-in space from cafeteria for outdoor dining

New reception entrance with secure vestibule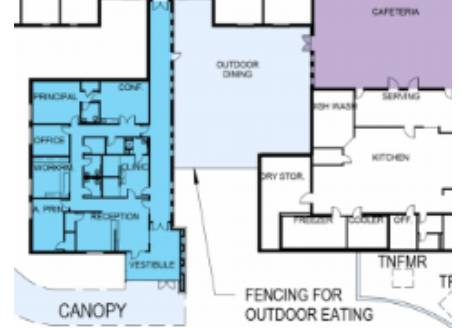 Stage 4: Lights, Camera, Action
Beginning Summer 2020
A stage for Oak Grove!!
The old gymnasium will be split. Half of the old gym will be the hallway to the new gym plus the Performing Arts / Chorus classroom. The other half of the old gym will be a stage - the width of the cafeteria - that opens into the cafeteria! Seating for performances will be on the convertible lunch tables.
And, we will finally have a stage for all our epic performances!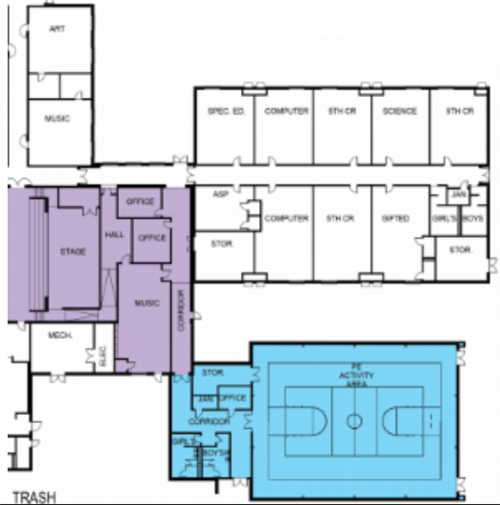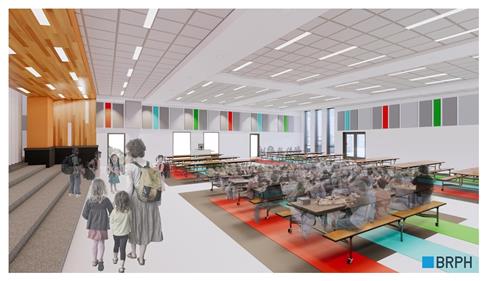 Also, as part of the renovation, hanging ceiling tiles, floor tiles, and carpet will be replaced throughout the building. The entire interior will be repainted!
Renovated Oak Grove Elementary School