Return to Headlines
Fayette County School District to Hold Teacher Job Fair This Month

Teachers looking for a job can find out what is available in Fayette County at a job fair on March 30.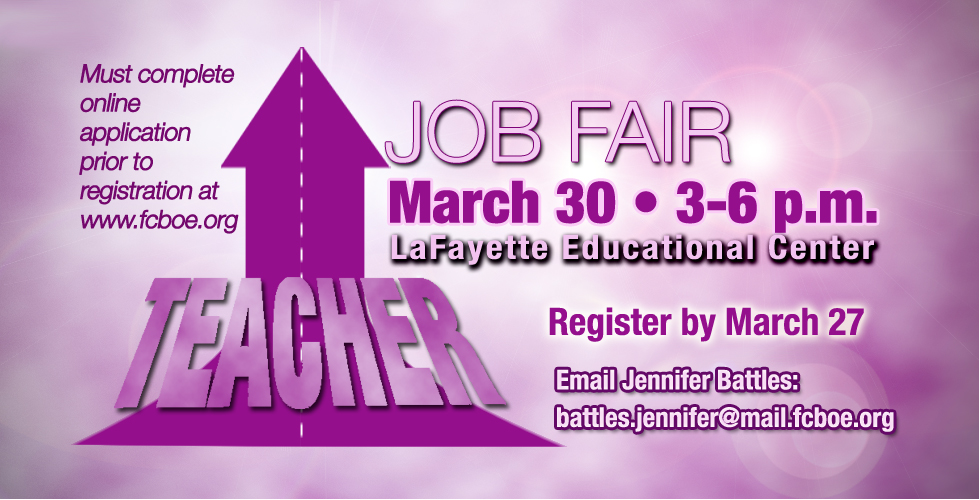 Administrators from all schools will be interviewing potential candidates for teaching positions for the 2017-2018 school year.

Only certified teachers, or persons who will hold certification by August 2017, are eligible to attend. Applicants must complete an online application at www.fcboe.org/jobs before registering for the fair. The registration deadline is March 27.

The job fair is from 3-6 p.m. at the LaFayette Educational Center, Building D.

Applicants can register for the fair by calling or emailing Jennifer Battles at 770-460-3535, ext. 104, or battles.jennifer@mail.fcboe.org.

Applicants are encouraged to bring copies of their resume to the fair.