Return to Headlines
National History Day Georgia Winners
Sandy Creek High's Courtney Davis was one of 60 Georgia students who qualified to compete at the National History Day Contest this past summer after earning top marks at the virtual National History Day Georgia Contest held in April.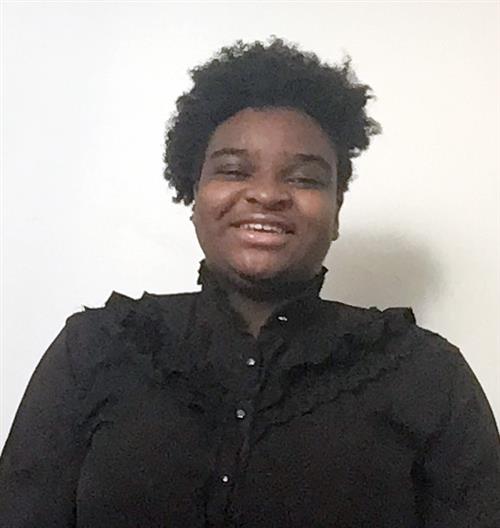 Davis' project, titled "The Life of Eliza Grier," placed first in the Senior Individual Performance category. Her teacher is Patience Douglas.
In addition, two other Sandy Creek students won placements in their categories: Sydney Schulten's project, "John Locke and Government," placed third in Senior Individual Performance; and Corrine Pollet's project, "Gone! The Great Migration," placed third in Senior Individual Exhibit. William Harris is their teacher.
Special awards were won by two groups of student competitors. Caleb Adams, Hunter Maddox, and Ben Elwyn earned the Economic History Award for their website about the life of Alonso Herndon; and Hope Orengo, Kameron Locke and Akari Cortez-Gonzalez won the Alonso Art Ward for their exhibit on Jean Michel-Basquiat. Harris is also their teacher.
National History Day is a year-long academic program focused on historical research, interpretation and creative expression for sixth to 12th-grade students. Under the guidance of a sponsoring teacher, students choose both their subject matter and a vehicle to present their research within the following categories: documentary, exhibition, paper, performance, or website. By participating in the competition, students become writers, filmmakers, web designers, playwrights, and artists as they create unique contemporary expressions of history. The experience culminates in a series of contests at the local, regional and state levels, and an annual national competition in the nation's capital in June.