Return to Headlines
Student Investors are Congressional Winners in Stock Market Game
Even during the pandemic, when the stock market has been volatile, two student investing teams successfully navigated their way through the obstacles to make a significant profit investing in stocks.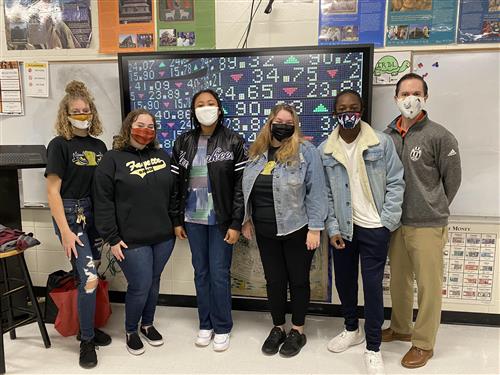 A team of student investors at Cleveland Elementary School and Fayette County High School had such impressive net gains playing the fall session of the Stock Market Game that they were declared the winners of Fayette's Congressional District 3, having posted the largest profits of any other elementary or high school in the district.
Cleveland Elementary's investor team of Morgan Menard and Ky McCoy took a hypothetical $100,000 and turned it into $123,953.55 in just over an eight-week period. They broke Fayette County's record for highest net gains by an elementary school, $15,000, that was posted by Inman Elementary last fall.
So what was their investment strategy that netted them such a high return? They took a portion of the money and invested it in historically stable companies, such as Google, for a safety net. They followed current trends closely, choosing to invest Moderna, one of the companies developing a COVID-19 vaccine, and electric car companies Telsa, Nio and Xpeng.
Fayette County High's investor team of Hannah Flintoff, Brooklyn Wucher, Aaron Franklin, Lindsey George, and Hannah Tiede took their hypothetical $100,000 and increased their total equity to $102,411.17.
Like the Cleveland team, they kept up with current events as well as used Yahoo.Finance and the stock market's 52-week highs and lows to look for patterns. They focused on growth by taking the long strategy of buying low and selling high rather than short selling where you borrow stocks, then sell high and buy low.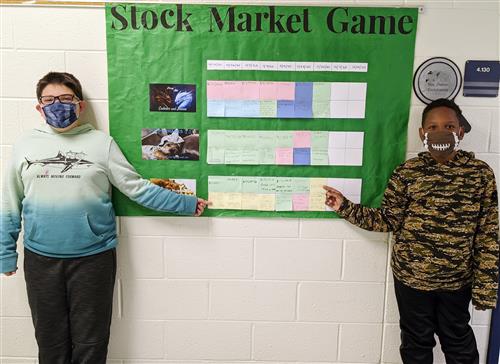 The Stock Market Game, sponsored by the Georgia Council on Economic Education, is based on equity markets and is designed to give teachers a tool for showing students how scarcity, trade, opportunity cost, voluntary exchange, price incentive, specialization, productivity, and many other concepts play out in financial institutions they hear about in the news almost daily. Unlike real equity markets, the Stock Market Game offers students a safe and pain-free place to learn that lessons of market economics can sometimes be costly.
As the Congressional District 3 winners, the students will be recognized during a virtual awards ceremony hosted by the Georgia Council on Economic Education on December 16.