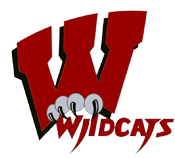 Welcome to www.whswildcats.org! We are proud of our web site and the opportunity that we have to share with the world the great things that go on at Whitewater High School.

Whitewater High School is rich with tradition and pride, and I am proud to be the principal. As principal, it gives me great pleasure to lead in an environment where excellence is the goal and "Knowledge, Opportunity, and Success" is our motto. Students and teachers are constantly bringing their best to the areas of academics, career tech, the arts, and athletics.
We are working diligently to provide an academic environment in which students can prosper and achieve their potential. We stress the 3 R's of Rigor, Relevance and Relationships. We have been named a 2007 Bronze and 2008 and 2009 Silver Award Winner of Achievement by the Governor and the Georgia Department of Education. We have also been recognized by Atlanta Magazine as one of the Best 50 High Schools in the metro Atlanta area.
Our career tech and fine arts programs have brought positive press to the school as well. From marketing to health occupations, students are taking useful tools into the workforce and are succeeding. We have had several students win awards on the national level in our course offerings. In the arts, our band has gained state and regional recognition. Our choral students produce shows that please audiences as well as receive superior ratings at competitions. Our drama department works to produce shows, and our orchestra has been successful as well. Our art students not only have been recognized in competitions but also use their talents to improve our building.
Our competitive athletic teams continue to excel, and several have brought home region and state titles. Our ladies soccer, ladies volleyball and wrestling teams have won state championships. Our baseball, boys soccer, ladies soccer, softball and wrestling teams have qualified as state runner ups and our baseball, ladies cross country, ladies golf, boys soccer, ladies soccer, softball, volleyball and wrestling teams have won region championships. Many of our athletes sign with colleges and universities; we even have former students in professional sports.
We piloted Bring Your Own Technology several years ago and are continuing to improve and explore new ways for students to use their technology in the classroom. Our teachers are committed to 21st Century learning that includes technology. Along with B.Y.O.T. we are also implementing the county initiative of the 7 C's. Those 7 C's are Critical Thinking, Creativity, Communication, Collaboration, Civility, Citizenship and Cents. We have already incorporated these 21st Century skills into our school and are continuing to focus on these educational and life skills for our students.
Our school is one of the BEST in the state, and we have some of the most outstanding teachers and programs available. As you peruse the website, you will discover how proud we are to be Wildcats and what that means.
As a final note, I'd like to thank the parents, teachers, and staff for all they do; I am grateful for all the hard work and support that we receive each and every day. It is a team effort that makes Whitewater High School one of the best places to be.
Roy Rabold
Save