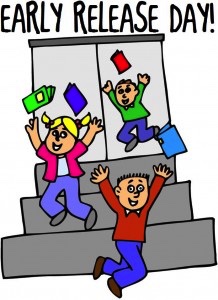 Students will be release from school at 11:00am on Wednesday, September 20.
Bus and carpool lines will run as they do on a normal release day.
ASP- Operates as usual. If a student is not registered ​in ASP but needs to attend, the fee is $25 for that day only. They do not need to register as it is considered a drop in.
---