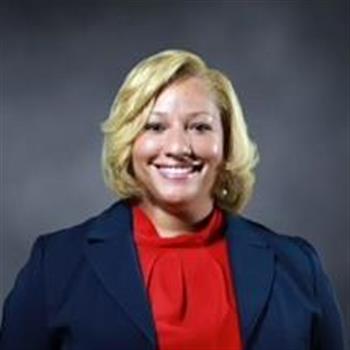 Phone:
Email:
Degrees and Certifications:
Ms.

Tosha Oliver, Principal

My name is Tosha Oliver, and I am humbled and honored to serve as the lead learner and Principal at Sandy Creek High School! I began my journey in education with the Dekalb County School System, where I served as an AP English teacher and Department Chair for nine years. I was promoted to the role of Assistant Principal with Fulton County Schools, where I served as an instructional leader and culture builder for nine years. I have earned a Bachelor of Arts degree from the University of South Carolina, a Master of Arts in Teaching from Clark Atlanta University, and a Specialist in Educational Leadership from the University of West Georgia. My father is a CMSGT (Ret.) in the United States Air Force and proudly served our country for 25 years, and my mother worked for the Fayette County School System for five years before she retired. Additionally, I am a proud mother of two children, Ava and Blake. Our family has enjoyed being part of the Fairburn, GA, community for the last 14 years, where we spend much of our free time on our local softball and baseball fields.

I am extremely excited to begin this new chapter with you and cannot wait to meet the entire Sandy Creek community. My passion for literacy and reading will serve our community well as we partner together to draw out intellectual curiosity within our students and allow them to cultivate their passions in a variety of arenas within our school and the surrounding community. I am committed to ensuring that all students at Sandy Creek High School become globally competitive and are recognized on a variety of platforms for all of the hard work they produce. Your partnership and commitment to excellence will be critical to the success of all our students!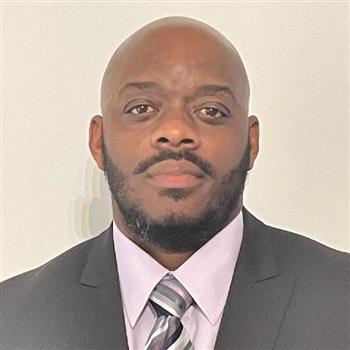 Phone:
Email:
Degrees and Certifications:
Mr.

Clifton Clark, Assistant Principal

Students Ho-Mn

I was born and raised in Richland, Georgia, and graduated from Stewart Quitman High School with a full basketball scholarship to Miami University, where I graduated with a BA in Psychology. After graduating, I played basketball professionally in Europe and South America. After an injury, I returned home and completed several degrees, including a Master's Degree in Psychology from Troy University with an emphasis in Secondary Education, a Master's Degree in Special Education from Valdosta State University, and a Specialist's Degree in Educational Leadership from Columbus State University.

I am married to my beautiful wife of twenty-one years, Keena Clark. We have three daughters; Nubia, 25; Armani, 23; and Ashanti, 19. We have two adorable granddaughters, Amari and Arya.

I am a retired Captain of the Department of Defense (Army). I have twenty-one years of experience working with young people in various capacities. I worked with youth at the Department of Juvenile Justice as a counselor, rehabilitating youth and acclimating them to society to become productive citizens. After a few years, I became the Program Director. In this position, I managed counseling and the placement of youth offenders, ensuring they received the necessary treatment to help nurture them back to making healthy life decisions while preparing them for future endeavors. During my tenure in the Sumter County School District, I served as a Special Education teacher, high school basketball coach, District Mindset Coordinator, and District Behavioral Specialist. I transitioned to the Chattahoochee County School District and became an Assistant Principal, Athletic Director, CTAE Director and District Mindset Coordinator. I am excited and honored to have an opportunity to bring my professional and personal experiences to Sandy Creek. I am eager to begin working at a school with such great traditions. My goal is to make positive contributions to the lives of our students, staff and parents.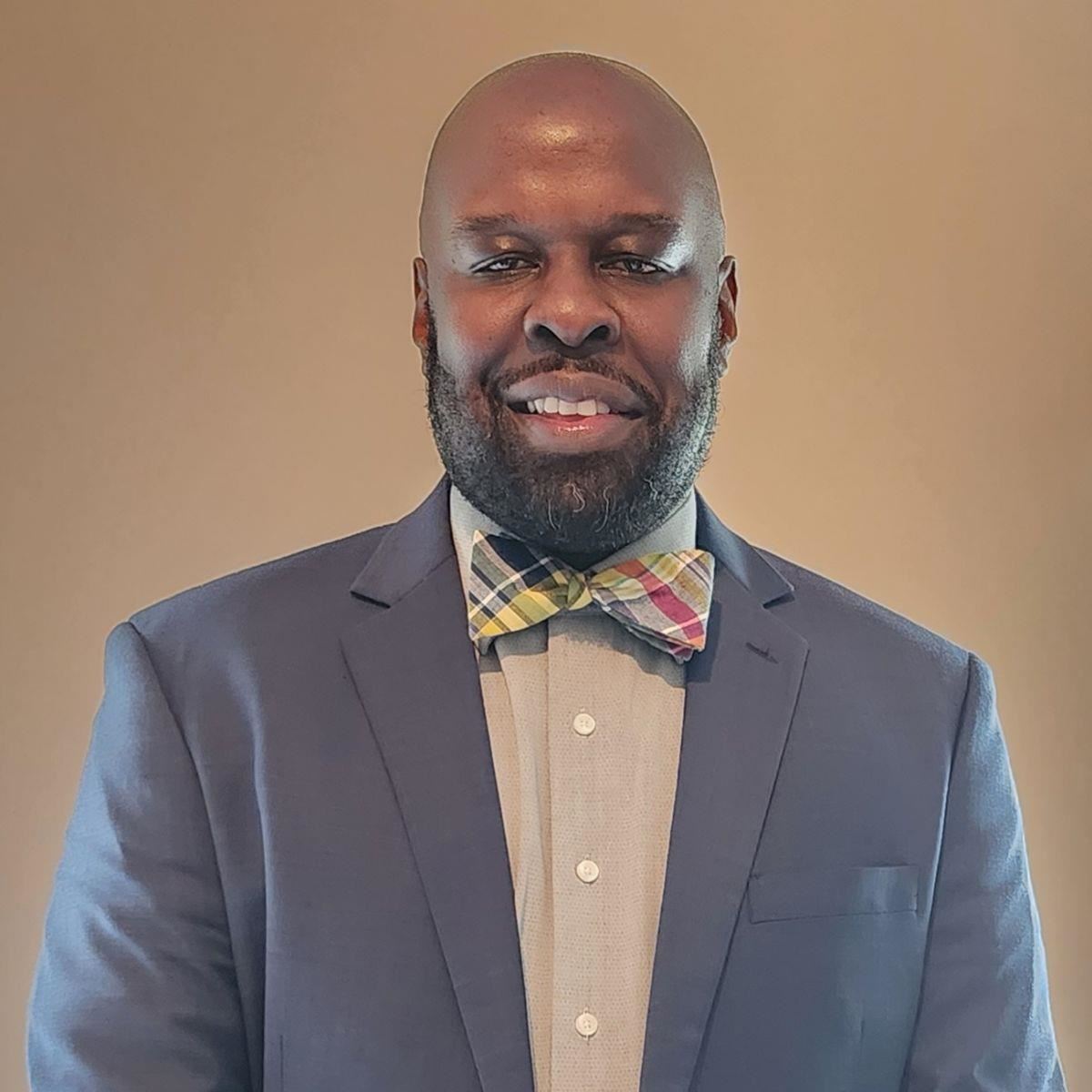 Phone:
Email:
Degrees and Certifications:
Mr.

Carl Green, Assistant Principal/Athletic Director

Students A-C

Mr. Carl Green, born in Miami, Florida, is a graduate of Fulton County School System. He grew up in the South Fulton community after moving from Florida. Upon graduating from Florida Agricultural and Mechanical University with a Bachelor of Science in Business Administration, Mr. Green returned to Fulton County Schools.

Mr. Green received his Master of Business Administration Degree from Argosy University. He has a diverse background in several academic and athletic areas, such as business education, Read Across America, and Future Business Leaders of America. He is a Certified Athletic Administrator (CAA) and is recognized by the National Interscholastic Athletic Administrators Association. After several successful years, he transitioned to Westlake High School and has thrived in the athletic program since 2018.

His hobbies include hunting, fishing, and traveling. He has three children: Madison, Mason, and Morgan. Mr. Green has a passion for athletics and academics and works well with student-athletes, ensuring they are academically ready for the next level. He strives to make sure athletes are prepared for life after sports.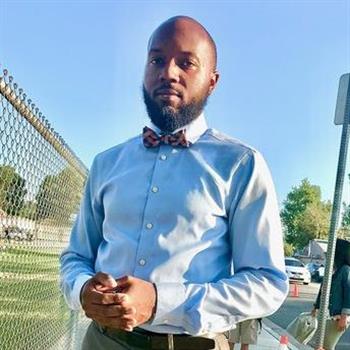 Phone:
Email:
Degrees and Certifications:
Mr.

Collin Haynes, Assistant Principal

Students D-Hi

Mr. Collin Haynes is a dynamic educator and administrator with a passion for student engagement and achievement. He was born and raised in Prince George's County, Maryland, where he also began his educational career as a science teacher after leaving the Lab Animal Science field. He received his Bachelor's degree from North Carolina A&T State University, "AGGIE PRIDE!" Haynes earned his Master's in Educational Leadership from National University. He spent five years in Los Angeles County with his beautiful family of five (wife, two kids, and grandmother). It was in California where he continued to grow as a science educator, but found his niche in Positive Behavior Intervention Systems and Social Emotional Learning. Haynes and his team created and executed an elaborate PBIS program on the high school and middle school level. The success of the program far exceeded expectations and was mirrored around the school district. After this, Haynes went on to adopt a social emotional learning course for students in partnership with the school therapist to address the growing need for mental health and social support that today's students require. After the COVID crisis, the Haynes family decided to move back east, closer to their village of family and friends. During this transition, he joined the Sandy Creek family. Haynes is excited to be a Patriot, where he can be at home with his constant positivity and be included in a great legacy of learning.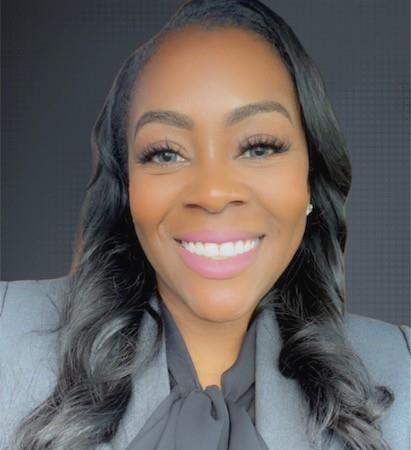 Phone:
Email:
Degrees and Certifications:
Dr.

Triaka Larry, Assistant Principal

Students Mo-Se

Dr. Triaka A. Larry, a Florida native, is a proud graduate of Florida State University. She has a Bachelor's and Master's degree in Biological Science and Biology with a concentration in Biochemistry and Molecular Biology, respectively. She later received her Education Specialist and Doctoral degree in Curriculum and Instruction. Her doctoral work focused on student self-efficacy and teacher-student relationships as factors that influence science achievement in diverse Title I high schools. Additionally, she is an International Baccalaureate Diploma recipient, which she credits for much of her preparedness and success in college. She began her career in education as a high school science teacher and later entered administration as an International Baccalaureate Middle Years Program Coordinator (IB/MYP). For the past four years, Dr. Larry has served as a high school assistant principal in the metro Atlanta area. Dr. Larry also prides herself on being a boy mom. She has lived in the South Fulton community for over thirteen years, where she enjoys playing disc golfing, attending her sons' basketball and soccer games, completing home improvement projects, and spending time with friends and family.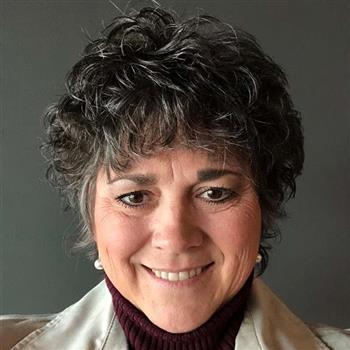 Phone:
Email:
Degrees and Certifications:
Ms.

Stacey Smith, Assistant Principal

Students Sh-Z

Stacey S. Smith begins her twenty-fifth year in education, tenth year as an Assistant Principal, and fourth year at Sandy Creek High School. She began her career as an Advanced Placement/gifted science teacher, and she was a science department chair before entering high school administration. A lifelong resident of Fayette County and a 1988 graduate of McIntosh High School, Ms. Smith earned her Bachelor's degree in Biology from Georgia State University, Master's degree in Secondary Education from Grand Canyon University, and an Ed S in Educational Leadership from the University of West Georgia. Career honors include her selection as the 2018 3-AAAAA Region Athletic Director of the Year, 2013 Whitewater High School Teacher of the Year, 2002 GACA Girls Golf Coach of the Year, 2008 GACA Softball Coach of the Year, 2009 GACA Region Coach of the Year, and 2009 GACA Softball Coach of the Year.