Fayette County is pleased to provide information for several summer reading experiences. Explore links to free digital text as well as traditional book lists. Click on the links below to learn more.


Ready, Set, READ!!!
Last summer, kids throughout the state read 248,901 books and spent 55,831 hours reading.
This year, the GADOE is challenging Georgia to top last year's numbers by reading more than 250,000 books and spending over 60,000 hours reading.
They will keep an eye on who's reading the most and give shout-outs to the leading districts throughout the summer. Let's read, Fayette County!!!!
Here's how you can get reading, right now!


Check out this short video with your students for tips on finding and reading great books on myON. Then follow these simple steps to access the myON platform:
Visit http://about.myon.com/GetGAReading to get registered. Under the Job Title field, type in: Reader. Once you have registered, instructions on your county-specific log-in will be sent to you within 24 – 48 hours.
Go to myON.com and click the Log In Now button.
Enter the following information:
School Name: Get Georgia Reading, Georgia Campaign for Grade Level Reading (Note: DO NOT cut and paste. Start typing "Get Georgia…" and select the school from the drop-down menu.)
Username: included in registration instructions
Password: included in registration instructions
Click on the Sign In button, select a book, and start reading!
Tip: Visit https://www.myon.com/system_check.html to make sure your system is myON-ready.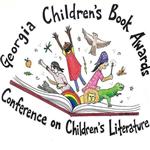 See what books other students in Georgia are reading!
The Georgia Children's Book Awards 2016-2017 Nominees

Want to know what students across the nation recommend?

Click here to see the 2017 Children's Choices Reading List
Click here to see the 2017 Young Adults' Choices Reading List